DEDICATED EMAIL MARKETING
888-449-2526
A Powerful Tool for Reaching Targeted Audiences
Dedicated email marketing is an increasingly popular option for advertisers. And we can help you get all the information you need.
What is dedicated email marketing? Dedicated email marketing (AKA sponsored email or email list rental), is a marketing strategy that involves renting out a newsletter distribution list from a relevant publisher in order to promote a product or service.
Email marketing is particularly popular among small businesses with web-focused products or services, though larger companies have also been known to utilize it as part of their comprehensive marketing strategies.
The primary benefit of dedicated email marketing is the ability to target a very specific demographic. Maybe you are considering advertising on Sean Hannity or Tucker Carlson but you simply don't have the budget to afford a broadcast advertising campaign with them. However, with dedicated email, it becomes much more affordable!
Email marketing has proven to be one of the most cost-effective marketing channels, with businesses generating an impressive $38 for every $1 spent. However, many people wonder about the actual cost of email marketing.
The cost of email marketing varies depending on the size of your business. For instance, if you manage your email campaigns yourself, you can expect to pay anywhere from $0 to $99 per month for small to midsized email marketing software for a list of 5,000 email contacts. The price will increase as your email list grows, with costs around $270 for 50,000 subscribers or more.
What are the issues associated with using dedicated emails? A key concern is the potential harm to your email service provider's trustworthiness. If your account receives a substantial amount of spam reports, numerous email platforms may terminate your account. Consequently, it's essential to guarantee that your dedicated email campaigns adhere to anti-spam regulations and offer valuable content to your subscribers.
It's obviously important to have reliable guidance regarding your dedicated email campaigns, especially as a small or mid-sized business owner. Your advertising dollars are precious and we know it!
To succeed with your marketing and advertising goals, call us for a professional and experienced media planner to get an expert evaluation of your goals and some clear-headed advice on the best route for you to take moving forward!
888-449-2526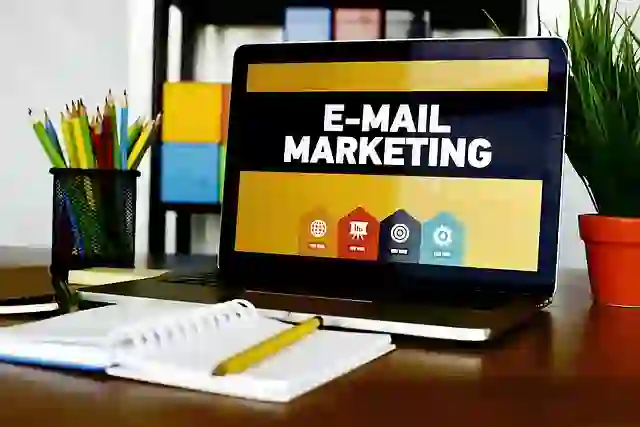 Get on Big Email Lists Without Spending Big Bucks!
Below are some compelling data-driven reasons to use dedicated email for small businesses:
According to MarketingSherpa, 91% of US adults like to receive promotional emails from companies they do business with.

McKinsey states that email is almost 40 times more effective than Facebook and Twitter combined in helping your business acquire new customers.

eMarketer says that 80% of professionals believe email marketing drives customer acquisition and retention.

Optinmonster reveals that email marketing is more likely to drive sales than social media marketing.
Small businesses can benefit greatly from dedicated email marketing as it serves as a versatile marketing tool. Not only does it allow businesses to keep in touch with their subscribers and stay top of mind, but it also provides opportunities to educate readers, drive traffic, conduct surveys, and make announcements, among other things.
With the highest ROI of any marketing strategy, dedicated email marketing enables businesses to achieve multiple goals through a single channel, effectively reaching the right audience with the right offer at the right time.
Additionally, email marketing provides valuable metrics that can help businesses better understand their customer base and market more intelligently. By tracking the performance of various email campaigns, businesses can quickly and easily determine the effectiveness of their marketing efforts and make data-driven decisions to improve their results.
Importantly, email marketing is particularly effective in the mobile era, with 60% of all emails being opened on mobile devices. This means that small businesses can take advantage of the growing popularity of mobile technology by leveraging email marketing to connect with their audience wherever they are.
Here are some more benefits of email marketing for small businesses.
Email marketing allows for personalized content creation, which is essential to capture customers' attention.
By building credibility and permission-based email lists, businesses can increase brand recognition.
Email marketing is effective in improving sales, building stronger customer relationships, optimizing time and budget, and increasing website traffic.
Dedicated email marketing is a powerful tool for reaching targeted audiences and generating additional revenue for your business.
With the right approach, dedicated email marketing can be an effective way to promote products and services and build brand awareness among a highly engaged audience.
Email marketing can build excitement and reward loyal customers by providing exclusive perks!
Our staff is trained to help you make sure that your dedicated email campaign does the right thing, make you money! Let us help you. Give us a call!
888-449-2526