About Us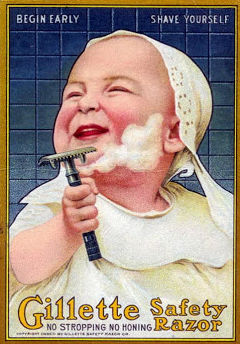 With dozens of years experience down in the trenches learning the ropes, our method is to find the right marketing channel for your brand by MARKETING which is simply "test and optimize". We have tested most of the media out there but there are new opportunities available every day. We've learned the most important lesson on our journey, which is, what NOT to buy for our clients.
Our digital marketing services include YouTube video lead generation & production, sales funnels & getting you into the Google "Three Pack"! We are dedicated to keeping up with all relevant changes in the digital marketing world. Our roots go deep into traditional media. While traditional media lacks much of the reporting abilities of online marketing, it still packs a hug punch in many areas. We focus on a mix based on who you are, what your company is and how you would like to grow.

Online Advertising Mart is the brainchild of nationally syndicated radio talk show host Roger Fredinburg who founded Ho Hum Media, Inc. Roger was a key team member in building the Art Bell shows Coast to Coast AM and Dreamland radio. Roger was the lead in radio show to Art Bell for a decade or more on TRN/CBC radio networks. He had over 200 stations carrying his show and Art Bell was at nearly 400 stations. As the daytime sales Manager – Roger was inundated with advertisers – all were seeking other media options. Ho Hum Media was born of a desire to help existing advertisers excel beyond the TRN and CBC brands, So Ho Hum Media was established in 1993, when Roger's Syndicated radio show was on about 200 stations and about one year into syndication. Ho Hum Media became a media buying service for Roger's advertisers who wanted to expand their reach affordably through Roger's many friends and contacts in the radio business.
We only offer media channels that has proven to be a winner or new options that resemble winning media from our other experiences… We specialize in endorsed talk radio campaigns with major market and top tier national hosts such as Rush Limbaugh, Sean Hannity, Glenn Beck, George Noory, Michael Savage and many more. We have experts on hand for remnant radio, spot radio, TV and cable advertising also.
We are proud to tell you that we were the 1st Ad Agency & Media buyer to be authorized and listed by Amazon.com to provide service to their sellers and clients.
Our capabilities cover the media buying and strategic planning of all advertising and marketing efforts, TV, radio, digital or print. Creative commerial production in all formats. Video Marketing and Cerebral SEO. We help political candidates with fundraising and media buying. Messaging and planning a cogent method for the mass delivery of ideas is our secret weapon. We have been in business for over 25 years. Let us prove our value and worth. Put our team to work and let us show you what we can do!
888-449-2526