Click on the ad image to view a working funnel sequence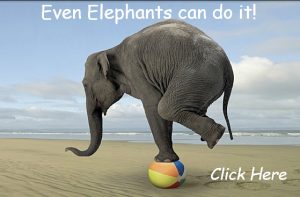 Click on the above ad to run through an example of a sales funnel pages and emails. You will be led through a series of clicks through several pages and then returned to our website. Normally there can be many ads that drive potential customers to the funnel pages or there can be only one. From TV, radio or the internet traffic, customers are sent to the dedicated online sales person that never takes breaks – a sales funnel!
Polls, trivia and personality quizzes are a very engaging way to attract people to one's product or mission. This example is a simple question funnel, but the quizzes can be long as one would want (as long as they are good questions!) The poll page can lead to another funnel page for more info or right to a website.